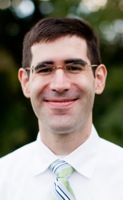 Phillip
Gorrindo
,
MD
,
PhD
Elsewhere

My Professional Portfolio • My Personal Projects

Also on: PubMed • Google+ • Facebook • Flickr • Vimeo • Pinboard • Kiva • Watsi •
orcid.org/0000-0002-0296-8790
Contact
Timeline
Colophon

This site is hosted at DreamHost and published through WordPress, using a custom version of the Create theme by ThemeTrust with elements adapted from Bootstrap and the Particles Bootstrap theme by Dimitrov Themes.

The timeline above is displayed using Timeline JS.

Logos (#1 and #2) were generated using Ze Frank's Scribbler.

One Second Everyday montages are created with the iPhone App 1 Second Everyday. For further inspiration, check out Cesar Kuriyama's TED Talk, and Kevin Kelly's 90-second video of his 2-month trip to Asia.

Data visualizations are created using Google Charts.



Disclaimer
Disclaimer
The contents of this website ("Site"), such as text, graphics, images, and other material contained on the website ("Content") are for informational purposes only and do not constitute medical advice; the Content is not intended to be a substitute for professional medical advice, diagnosis, or treatment. Always seek the advice of a physician or other qualified health provider with any questions you may have regarding a medical condition. Never disregard professional medical advice or delay in seeking it because of something you have read on this website.
In the event of a medical emergency, call a doctor or 911 immediately. This website does not recommend or endorse any specific tests, physicians, products, procedures, opinions, or other information that may be mentioned on the Site. Reliance on any information provided by this website is solely at your own risk. The Site and the Content are provided on an "as is" basis.